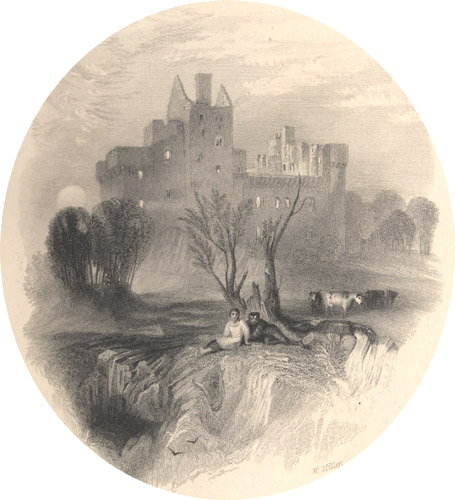 Craigmillar Castle, engraved by W. Miller after J.M.W. Turner (1836).
From: The Prose Works of Sir Walter Scott, Bart. Vol. 23 (Edinburgh: Cadell, 1836).
Mary Queen of Scots took refuge in Craigmillar Castle on the outskirts of Edinburgh from 20 November to 7 December 1566, following the murder of her Italian secretary Rizzio by, among others, her husband Darnley. It was also here that the Regent Moray, Bothwell, and William Maitland of Lethington plotted Darnley's murder.