Home | Corson Collection | Biography | Works | Image Collection | Recent Publications | Portraits | Correspondence | Forthcoming Events | E-texts | Contact
1. Online Literary Works about Scott
2. Scott on the Stage and in Film
The Adelphi Theatre 1806-1900: The 1823-1824 Season - From The Adelphi Theatre 1806-1900: A Calendar of Performances, a site maintained by members of Eastern Michigan University English Department, this page discusses contemporary reviews of adaptations of Waverley, The Heart of Mid-Lothian, and St. Ronan's Well. The site also includes a list of all plays performed at the London theatre, including a number of further Scott adaptations.


Playbills of the Theatre Royal Edinburgh 1800-1850 - From the National Library of Scotland, a page providing access to clickable images of playbills from the library's collection, including bills for nineteen performances of Rob Roy MacGregor; or, Auld Lang Syne (adapted from Rob Roy) (1819-25), eight performances each of Guy Mannering (1819-25) and The Heart of Mid-Lothian (1820-24), five of The Antiquary (all 1821), four each of The Bride of Lammermoor (1822-25) and The Talisman (all 1825), three each of Ivanhoe (all 1823) and St. Ronan's Well (all 1824), two of Waverley (1824-25), and one apiece of Kenilworth (1824) and Redgauntlet (1825).


Scott at the Movies - From the Internet Movie Database, a list of film and TV adaptations of Scott, from J. Stuart Blackton's 1909 film The Bride of Lammermoor: A Tragedy of Bonnie Scotland to the present day. Also includes a list of films in which 'Hail to the Chief' (extracted from The Lady of the Lake) is sung.
3. Other Pages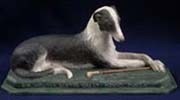 Last updated: 20-June-2008
© Edinburgh University Library